Cultivating Culture
A family-run business from day one, Troy emphasizes a culture of cohesiveness among each team member. By recognizing that no one employee is any more valuable than the next, Troy is able to engender in each of our team members a can-do attitude. This speaks to the company's genesis as a diligent operation built upon the core tenet of doing whatever it takes to safely and efficiently complete a project, regardless of size or complexity.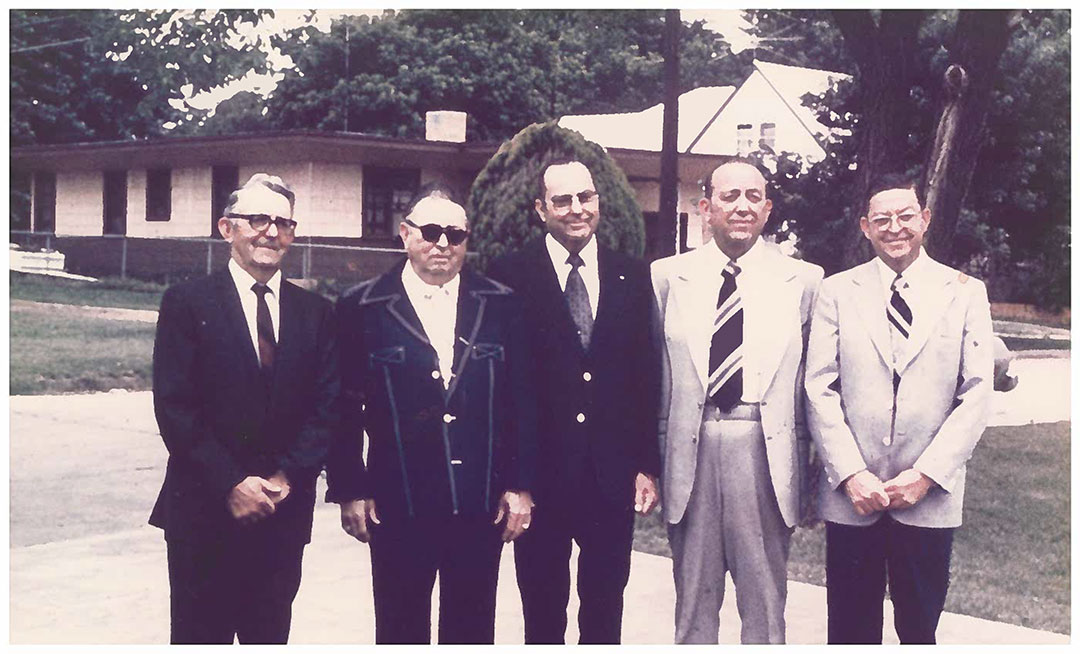 Left to Right: Roy Dacus, Troy Dacus, Foy Dacus, Dale Dacus, Doyan Dacus
70+ Years of Success
Founded in 1950 as Troy Construction by Troy Dacus, Troy has been serving the pipeline industry by providing safe and efficient pipeline construction and maintenance for more than 70 years. A family enterprise since inception, Troy remained under Troy Dacus's stewardship as President until 1973 when his brother, Dale Dacus, assumed the top position at the company. Upon being elevated to the role of President, Dale steadily expanded Troy across Greater Houston, notably targeting some of the most congested areas of the City where the need for pipeline projects was greatest. Dale remained President for 13 years before stepping down in 1986; he remained Vice President of Operations until 1992 when he officially retired. In 1986, David Dacus stepped up to fill his father's role as President and CEO of Troy. Under his strategic guidance, Troy further grew in size and geography, spanning the Gulf Coast states and extending into the Carolinas and Virginia. David took on the role of Chairman of the Board in 2019.
In 2019, Taylor Dacus was announced as President and CEO of Troy Construction, marking the fourth-generation family CEO of Troy. Leading the Executive Team since 2017, Taylor has leaned on his working relationships and field background to advance the company into the next generation of innovation. Taylor's leadership focuses on providing strategic vision while empowering and developing employees; this radiates throughout the company and inspires colleagues to excel in quality and customer service. Working with the framework his father built, Taylor has helped grow and diversify the business from 1,200 employees and $300 million in revenue to 3,400 employees and over $1 billion in revenue. Troy continues to build on the family-oriented culture founded on customer satisfaction and value.
Facilities Expansion
Beginning in the early 1990s, Troy began an aggressive expansion effort while never losing sight of the company's original goal of providing safe and quality work. As part of the expansion, Troy's geographic reach extended from the Houston Ship Channel to ventures in North and East Texas, and beyond the Lone Star State into Louisiana.
In 2009, Troy expanded its core capabilities to include compressor, pump, and meter station construction – as well as storage, NRU, amine, and cryogenic facility construction.
Project Development
Troy employs an industry-leading project services team, specializing in project management/controls, constructability, engineering, GIS & mapping, and procurement. Our project services team integrates seamlessly with our construction specialists. to offer comprehensive services in the development, pre-construction and construction project phases.
As currently organized and moving forward indefinitely, Troy will continue to take pride in being a private, family-owned-and-operated company that has maintained a standard of excellence in all aspects of its business operations. Our objective is to provide versatile solutions to help all of our clients achieve success based on the needs of each program.
Troy maintains active membership and/or leadership positions in the following organizations.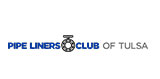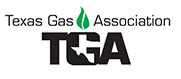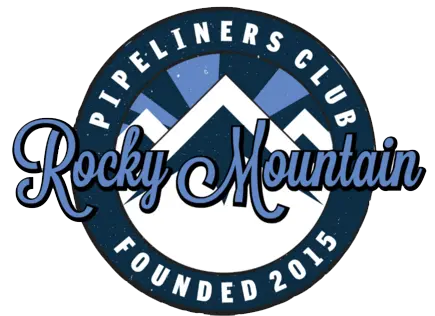 We are currently licensed in these highlighted states.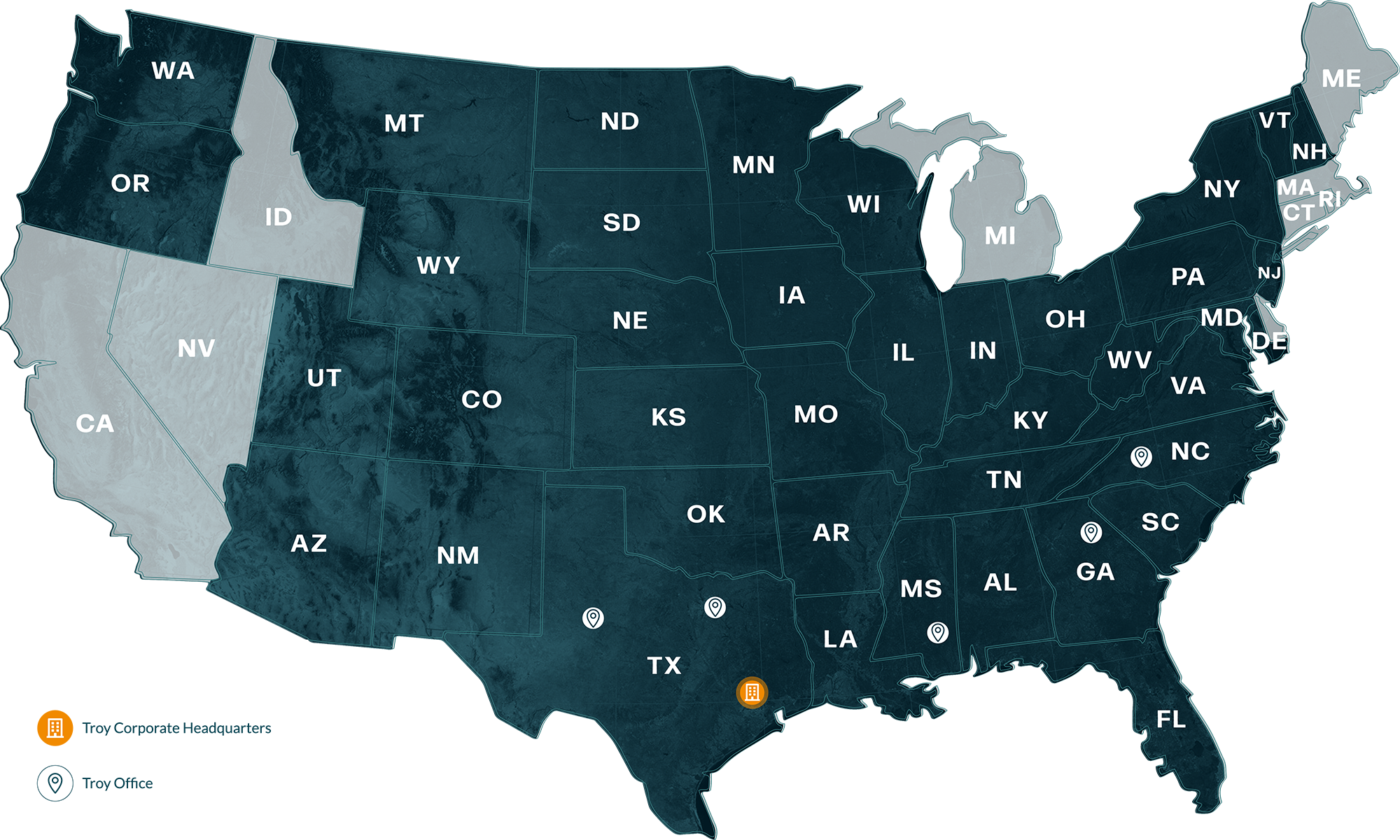 Corporate Headquarters
8521 McHard Road
Houston, TX 77053
P.O. Box 450862 (77245)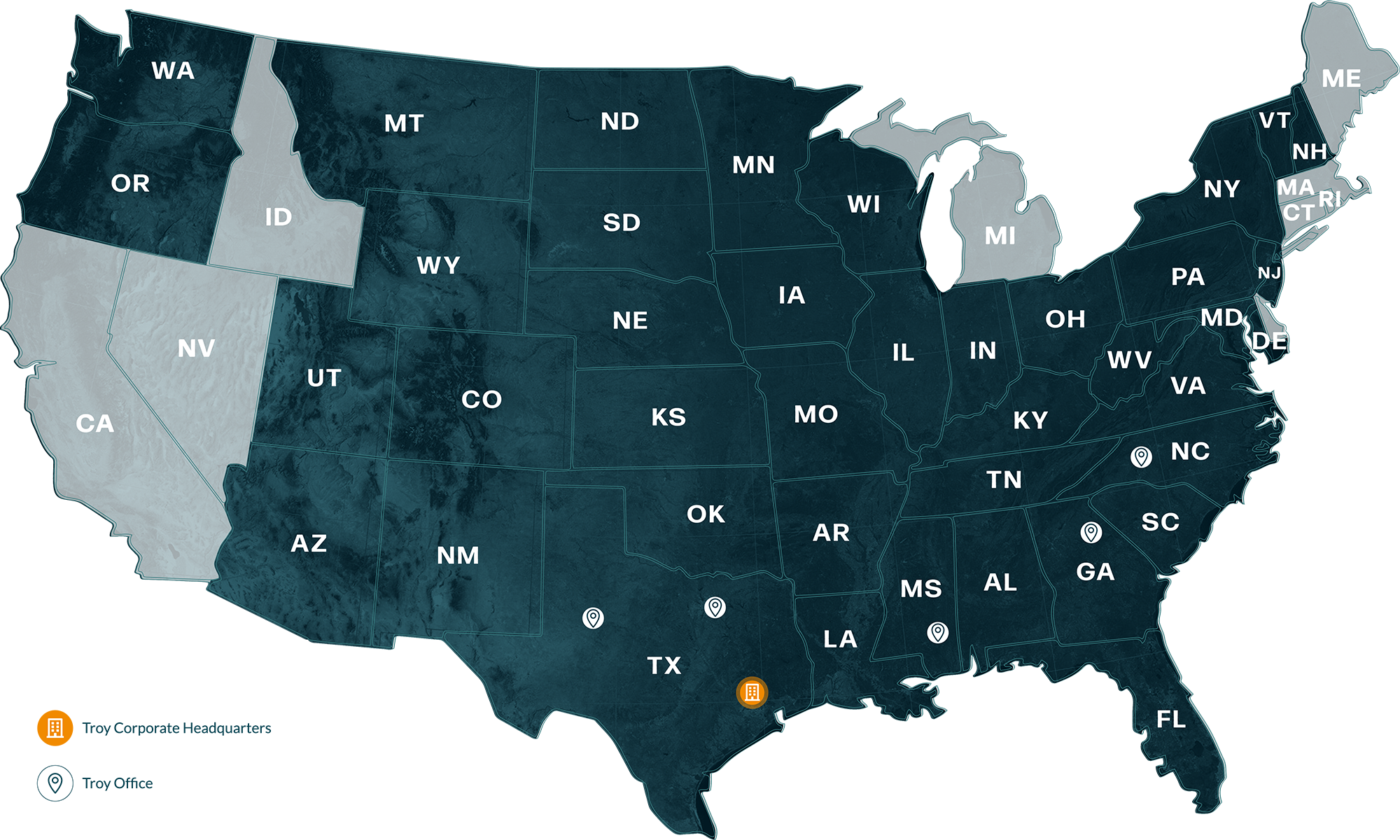 Troy Companies' Key Personnel