Integrity, Maintenance & Modernization
.
Troy Construction has been providing premier pipeline maintenance services to operators across the nation for over 70 years. Our maintenance group is comprised of highly skilled experts and is widely respected for its industry leadership. The safety of our people and those we serve is of paramount importance and foundational to all elements of project execution.
Troy routinely performs numerous maintenance projects, including valve change-outs, anomaly digs, pipeline rerouting, hydro-testing, replacement and lowering, river and road crossings, ROW maintenance, and re-vegetation.
Troy's maintenance capabilities stand out in the industry as a result of the collective expertise and quality of our people. To that end, Troy's maintenance group approaches every project with the same commitment as our largest pipeline project.
Maintenance Valve Settings
Anomaly Digs
Re-routes
Replacements
Relocations
Rehabilitation
DOT Projects
Re-classifications
Line Adjustments
Emergency Response
Launchers & Receivers
Hydrostatic Testing
Recoating
ROW Maintenance
Tactical & Modernization Programs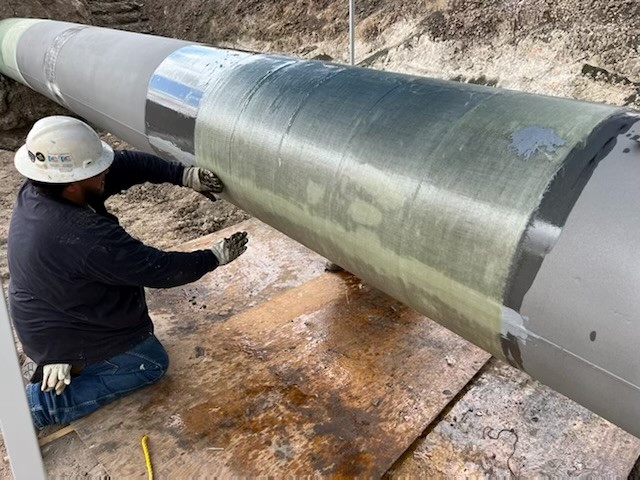 Certified Teams
Asbestos Coating Removal
Emergency Response
Above-ground Painting/Lead Abatement
Highly successful in multiple alliance programs with key clients – extensive cost and schedule benefits due to large volume of similar project types

Columbia Gas – ML 100 Emergency Digs
Transco – 2022 Anomaly Digs
ANR – Sleeve Installations
Grey Water Line Installation
Lake Charles Pump Station – Painting
Sewer Tank & Line Replacement
CGT – TC 2022 Digs
Client:
TCE
Location:
Corinth, MS
Columbia Gas – ML  100 Emergency Digs
Client:
TCE
Location:
Stanton, KY
Transco – 2022 Anomaly Digs
Client:
Williams
Location:
Moore, SC
ANR – Iowa Anomaly Digs
Client:
TCE
Location:
Birmingham, IA
ANR – Sleeve Installations
Client:
TCE
Location:
Gaylord, MI
BTI – Digs
Client:
Boardwalk
Location:
Goldonna, LA
Anomaly Digs
Client:
Williams
Location:
Tylertown, MS
ANR – 30" MP Anomaly Dig
Client:
TCE
Location:
Portland, IN
Sleeve Conversions
Client:
Colonial
Location:
Tallapoosa, GA
6 Well – Painting
Client:
Boardwalk
Location:
Paquemine, LA
Texas Gas – Anomaly Digs
Client:
Boardwalk
Location:
Plaquemine, LA
Grey Water Line Installation
Client:
TCE
Location:
Rayne, LA
Cut-Outs
Client:
Williams
Location:
Ragley, LA
Lake Charles Pump Station – Painting
Client:
Denbury
Location:
Sulphur, LA
501-LN Recoat
Client:
Colonial
Location:
Temple, GA
ANR – Shortened Casing
Client:
TCE
Location:
Eastern, OH
Pipe Replacements
Client:
TCE
Location:
Saint Albans, WV
Anomaly Digs
Client:
TCE
Location:
Stanton, KY
Sewer Tank & Line Replacement
Client:
TCE
Location:
Eunice, LA
2022 Anomaly Digs
Client:
TCE
Location:
Graham, LA
ROW Clearing MP
Client:
TCE
Location:
Ripley, MS
BLM – AL Maintenance
Client:
Boardwalk
Location:
Coden, AL
Anomaly Digs
Client:
TCE
Location:
Greenup, KY
Anomaly Digs
Client:
Boardwalk
Location:
Arlington, TN
Anomaly Digs
Client:
TCE
Location:
Stanton, KY